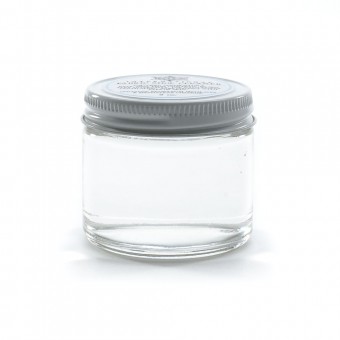 International Fabric Shoe Cleaner
is used to clean shoe fabric as part of the preparation process for dyeing the shoe... Read More
Availability: In stock, ships within 1 business day
International Fabric Shoe Cleaner is used to clean shoe fabric as part of the preparation process for dyeing the shoe.
2 fl. oz / 59 ml
*One 2 oz. jar of cleaner is more than enough to clean one pair of shoes.
---
Directions
Dampen a cloth with International Dye & Chemical Fabric Shoe Cleaner to remove any soil from the shoe.
It is important that whatever you do to one shoe you must do to the other. Therefore if you clean one shoe, you must clean the other, whether or not it is soiled.
Once the shoe is dry it is ready to be dyed (after color testing on a fabric swatch, and have let the dyed swatch dry completely).
Review International Professional Fabric Shoe Cleaner
Please write a review of this product, help others make a better buying decision by sharing your thoughts about this product.
Note: HTML is not translated!
Continue
Shop With Confidence

Shopping with us is guaranteed 100% Safe & Secure
You'll pay nothing if unauthorized charges are made to your credit card as a result of shopping with us.
All of your sensitive information is encrypted with SSL technology.
Read more »
No-Question Returns
Total satisfaction, return anything for any reason at all!
We want you to be delighted with your order. However, if you're not 100% satisfied with your purchase you can return any part or all of your order a refund, a store credit, or an exchange.
Read more »
Layaway Available!
Easy payments over 3 months. No credit checks. 0% interest!
Easy Pay is a layaway program offering a flexible, affordable way to pay with your choice of 3 or 6 easy payments. It's available on everything we sell!.
Read more »
Low Cost Shipping!
Spend $165 and your order to any address in the USA ships free!
Small items ship from just $2.60, anything else ships anywhere in the USA for a flat rate of $6.95! Low cost shipping is available for international orders.
Estimate Shipping
Country:
State/Province:
Zip/Post Code: